Closing the Technology Gap for Low Income Students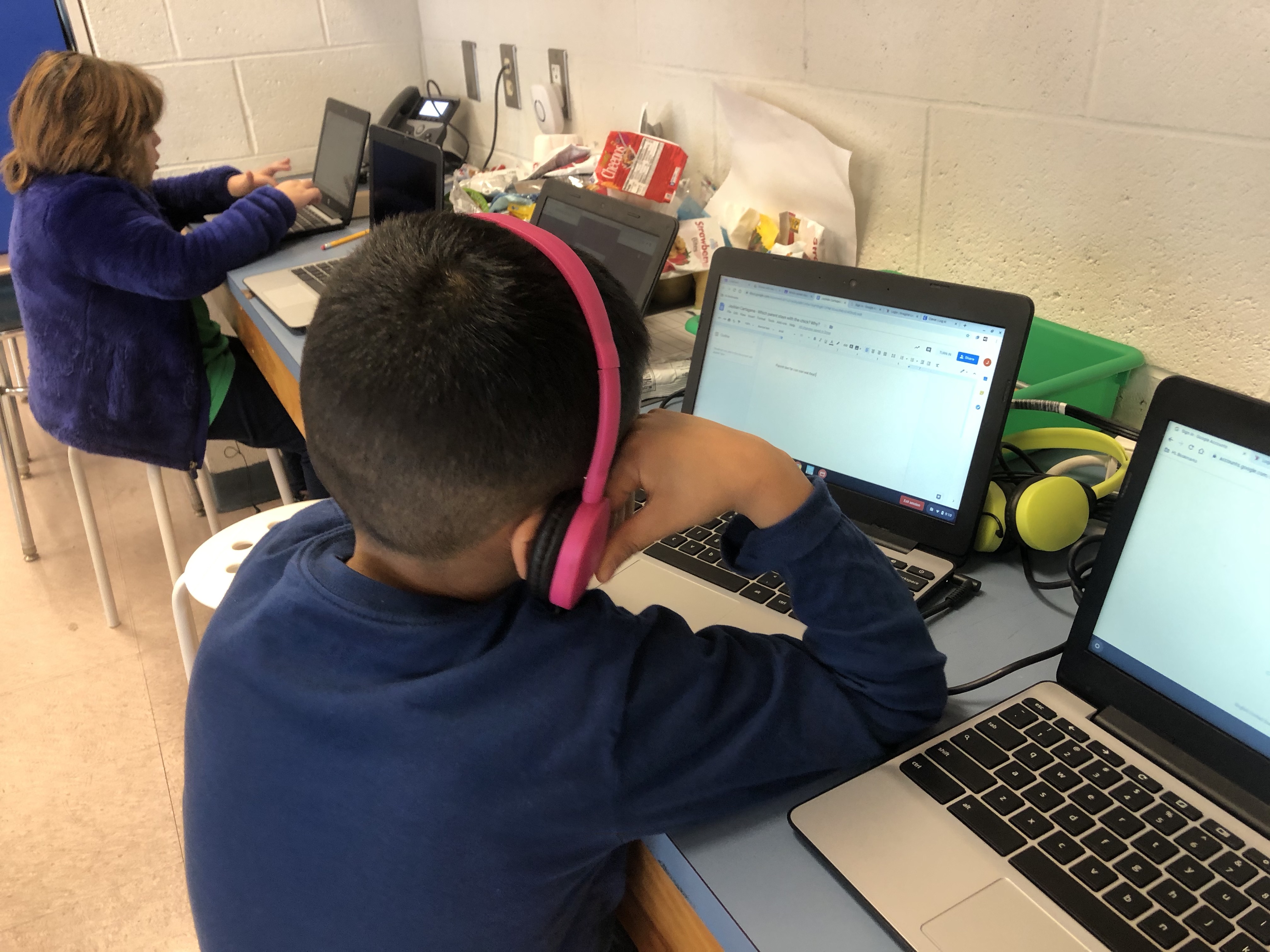 Expires on Nov 29, 2019
I am hoping to purchase an additional 15 chromebooks for my classroom. This will allow my students this year, as well as all my future students to have access to the technology that is available in higher income school districts. Students complete all state tests (that can eventually qualify them for college scholarships) on computers. My students are lacking the computer skills which I will be able to teach more efficiently if we have a class set of chromebooks. We currently use our chromebooks in stations and students get to spend 15 minutes a day. If we had more chromebooks we could practice our typing skills and use google classroom as a tool for all students.
My students do not have access to computers at home to practice typing on, it is a crucial service to them to provide that access at school.
Thank you so much for your support, every dollar is so greatly appreciated!
Where does money go ?
| HP 11-v010nr 11.6" Chromebook, Intel N3060, 4GB Memory, Chrome OS | $199.99 |
| --- | --- |
| HP 11-v010nr 11.6" Chromebook, Intel N3060, 4GB Memory, Chrome OS | $199.99 |
| HP 11-v010nr 11.6" Chromebook, Intel N3060, 4GB Memory, Chrome OS | $199.99 |
| HP 11-v010nr 11.6" Chromebook, Intel N3060, 4GB Memory, Chrome OS | $199.99 |
| HP 11-v010nr 11.6" Chromebook, Intel N3060, 4GB Memory, Chrome OS | $199.99 |
| HP 11-v010nr 11.6" Chromebook, Intel N3060, 4GB Memory, Chrome OS | $199.99 |
| HP 11-v010nr 11.6" Chromebook, Intel N3060, 4GB Memory, Chrome OS | $199.99 |
| HP 11-v010nr 11.6" Chromebook, Intel N3060, 4GB Memory, Chrome OS | $199.99 |
| HP 11-v010nr 11.6" Chromebook, Intel N3060, 4GB Memory, Chrome OS | $199.99 |
| HP 11-v010nr 11.6" Chromebook, Intel N3060, 4GB Memory, Chrome OS | $199.99 |
| HP 11-v010nr 11.6" Chromebook, Intel N3060, 4GB Memory, Chrome OS | $199.99 |
| HP 11-v010nr 11.6" Chromebook, Intel N3060, 4GB Memory, Chrome OS | $199.99 |
| HP 11-v010nr 11.6" Chromebook, Intel N3060, 4GB Memory, Chrome OS | $199.99 |
| HP 11-v010nr 11.6" Chromebook, Intel N3060, 4GB Memory, Chrome OS | $199.99 |
| HP 11-v010nr 11.6" Chromebook, Intel N3060, 4GB Memory, Chrome OS | $199.99 |
$1,500.00 of $3,000.00 goal
Matching Criteria $0.00
Completed
Recent Donations
---
$1500.00
John & Maureen Griffin
On Nov 16, 2019

---