Classroom Supplies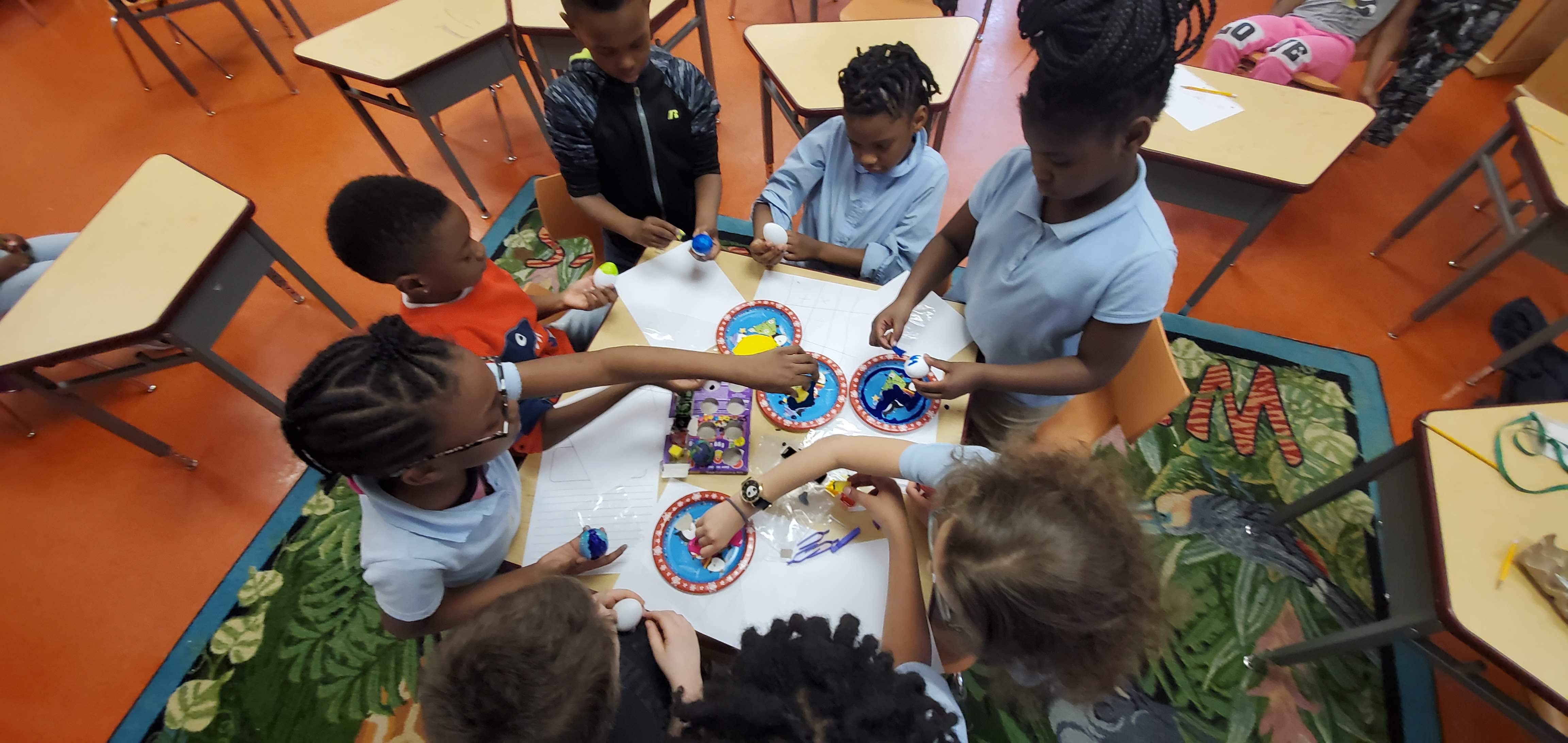 Expires on Aug 20, 2019
My students' are exceptional, diverse, multicultural and eager to learn. They are from Trenton, NJ; which is an inner city high in poverty. As a teacher in this area, I know that my students are faced with challenges both in and out of the classroom.
Despite the many challenges they face, I am looking to keep things enjoyable and provide my students with safe, and meaningful learning experiences. The students are creative and very spontaneous. They like to read and express themselves through movement. Majority of them are raised in single parent households, by foster parents or immigrant families, and all receive free lunch based on their socioeconomic status. These things may prevent them from getting ahead early in life and may not provide them with the life experiences many of us see as "typical". From the minute they walk in the door of my classroom, I remind them that they are spectacular and to focus and always stay engaged in learning. I may not be able to control their home lives; however, I can certainly control their experiences during the school day. These simple materials will help my students in a great way. I want to create a classroom where its a home away from home. When they walk into the classroom and see the time, work, donations that were given to them they will understand how much people want them to succeed and how much we believe in them.
Where does money go ?
| Dry Erase Pocket Sheet Protectors | $29.97 |
| --- | --- |
| Pencil Sharpner | $27.26 |
| Clipboards ( Set of 30) | $32.95 |
| Astrobright Color Paper | $15.59 |
| Dry Erase Lap Boards (Double Sided) | $46.99 |
| Wescott Scissor Caddy w/Sicssors | $19.82 |
| Crayola Multicultural Crayons | $30.88 |
| Learning Resource Answer Buzzers | $12.79 |
| Amazon Pre-Sharpened Pencils (150) | $9.99 |
| 25 Pack Wholesale Headphones | $71.98 |
| Storex Corrugated Mailroom Sorter 30 slots | $34.73 |
| Clipboard Stand (double) | $79.99 |
| Magnetic Mobile Standing Whiteboard | $119.99 |
| Magnetic Dry Erase Markers | $16.14 |
$299.50 of $549.00 goal
Matching Criteria $-25.00
Completed
Recent Donations
---
$24.50
BARBARA LITTLETON
On Aug 08, 2019
---
$25.00
angela natividad
On Aug 07, 2019
---
$25.00
Claudia Anglade
On Aug 07, 2019
---
$100.00
Janet Nottrott
On Aug 06, 2019
---
$100.00
Lindsay Hittman
On Aug 06, 2019
---
+ See More