Books for US Government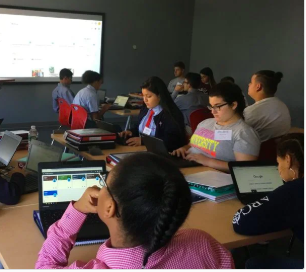 Expires on Aug 28, 2019
This year, for the first time, my students will take American History I. My students attend a slow-growth charter school that works and this year we are revolutionizing the way we teach history class. As I have worked to create a new Social Studies curriculum, I have worked hard to eliminate textbooks as much as possible. One way that I am doing this is by bringing in different points of view through both primary and secondary resources.
No book has challenged me more as a historian that Howard Zinn's, A People's History and I am requesting a class set of the book to use as our mentor text.
This book and the others included in the project will challenge my scholars to think critically about the history of the United States. The other versions of Zinn's book will ensure that my scholars who have difficulty reading, whether identified as SPED or EL, have access to the curriculum.
Additional photos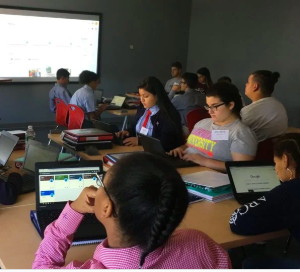 Where does money go ?
| A People's History of the United States by Howard Zinn | $830.00 |
| --- | --- |
| A People's History of the United States For Young Readers by Howard Zinn | $147.00 |
| A People's History of the United States by Howard Zinn (Graphic Novel) | $175.00 |
| Barron's AP U.S. Government and Politics with Online Tests (Barron's Test Prep) | $84.77 |
| AP REVEIW CARDS | $40.00 |
Donate Now
---
$50.00 of $972.55 goal
Matching Criteria $436.28
Donate Now
Recent Donations
---
$50.00
JOHN DOLL
On Aug 17, 2019

---